Agriculture to Receive Boost as CSIR-CRI Produces Sufficient Planting Materials
Government's agriculture agenda are been assured of a constant supply of planting materials by the Crops Research Institute of the Council for Scientific and Industrial Research under the Modernizing Agriculture in Ghana Programme (MAG).
CRI's Technical specialist at MAG secretariat, Prof. Joe Manu-Aduening says the institute has produced enough planting materials and foundation seeds to ensure success of the initiatives.
This came up during an inspection tour by the Ministry of Food and Agriculture at the project sites at Fumesua.
The Institute is involved in the implementation of various research, technology and dissemination projects to help realize objectives of the 'Modernizing Agriculture in Ghana' (MAG) programme.
It is expected 15 tons each of cereals and legumes; 60 hectares of quality-declared cassava planting materials; and five hectares of sweet potato vines would be produced to support Planting for Food and Jobs Programme,
It will also enhance production and supply of cassava planting materials and sweet potato vines for the development of certified seeds by seed producers.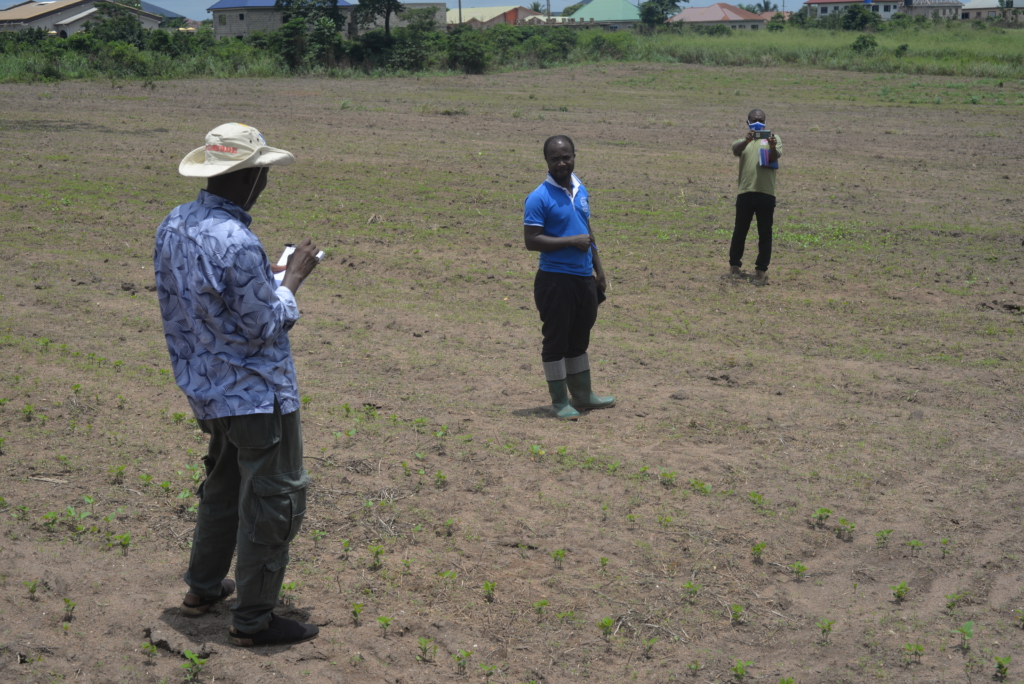 Other objectives of MAG include; the development of breeder seeds of cereals (maize, rice) and legumes (cowpea, soybean) for production of certified seeds by seed producers.
For the past three years, the institute has been producing foundation seeds for farmers.
"For cassava, we were tasked to produce planting materials for 80 hectares but we were able to produce planting materials for 280 hectares. Our focus for cassava especially is how we can supply good quality and high yielding varieties for farmers who are going into one district, one factory," Prof. Joe Manu-Aduening noted.
The idea is to ensure increased adoption of relevant and production-enhancing technologies by farmers.
The ultimate outcome of the MAG Programme is to ensure sustainable agriculture sector.
This will contribute to food security and increased adoption of market-oriented approaches to farm management by farmers.
MAG, funded with 135 million Canadian Dollars is part of efforts to boost productivity and value chain development management in the country.
The Programme follows two previous Canada agriculture sector budget programmes supporting the implementation of Ghana's Food and Agriculture Sector Development Policy (FASDEP).
The five-year Programme focuses on demand-driven research and alternative methods of extension delivery.
This will help add value to food crops produced by local farmers-for increased incomes.
The programme is being delivered in the country through four components;
These include; support to increase the efficiency of local farmers through value chain development and support to specialized agricultural services – to build national market linkages and promote efficiencies in commodity development along value chains.
Other components would deal with support to agricultural research to strengthen agricultural extension services and improve agricultural productivity, as well as support to improve Ghana's competitiveness in international agricultural markets.
The production and supply of quality-declared planting materials of four improved taro varieties in seven communities across the country -Jato Zongo, Gomoa Nkrankrom, Dominase, Kwadaso, Mankranso, Juaso and Ejisu, also formed part of ongoing research work by the CSIR-CRI.
The outcomes are in line with the intended results of the Ministry of Food and Agriculture's (MOFA's) FASDEP and Medium Term Agriculture Sector investment programme (METASIP).
The Soil Research Institute, the Animal Research Institute, the Food Research Institute, the Water Research Institute and the Savanna Agricultural Research Institute are also involved in the MAG Programme.
Source:  Emmanuel Kwasi Debrah//www.myjoyonline.com